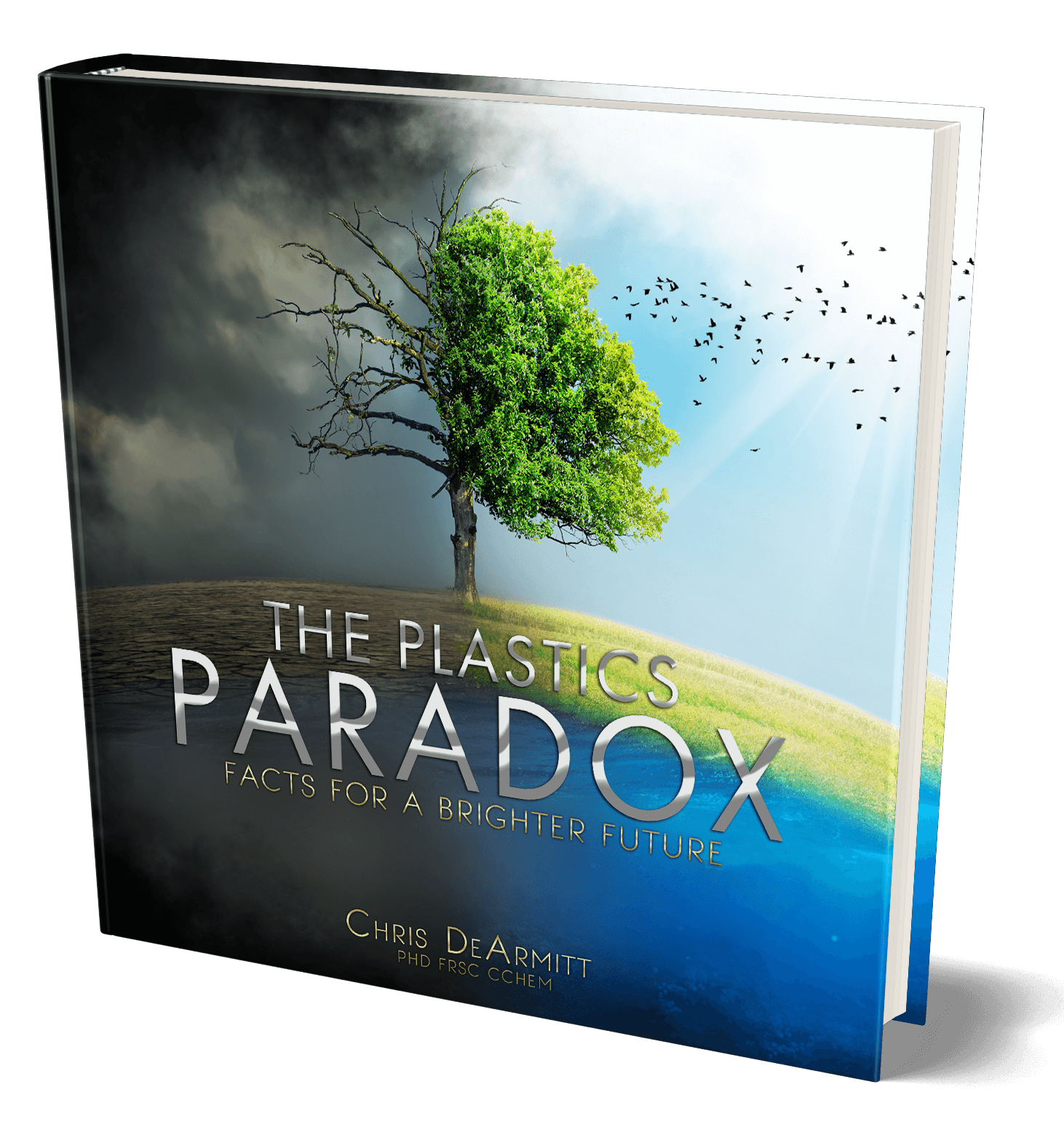 FINALLY – the Truth about Plastics & the Environment
By Dr. Chris DeArmitt FRSC
World-class plastic materials scientist
Myth Busting
There is a flood of misinformation leading to bad decisions which actually harm the environment. Learn what the science says, so we can start making wise choices for a brighter future!
Powerful & fun
Science can be dry and boring but this book is different. It is written in an easy to understand and punchy style with powerful examples to drive home the message. You will come away enlightened!
CLICK BELOW TO READ THE FIRST CHAPTERS OF THE PLASTICS PARADOX FREE
SAY GOODBYE TO  BAD INFORMATION
There's no nice way to put this – we have all been lied to. This book ruthlessly exposes those lies by presenting the facts collected from over 400 peer-reviewed articles.
Think Plastics take 1000 years to degrade? Wrong!
Think plastics create a waste problem? Wrong again!
Think plastics cause litter? No, they don't!
Think plastics harm the environment? Think again!